Out of all grocery stores, there is one that nestled in Gamuda Land's award-winning township development called Jade Hills.
A different kind of food store, Fresh St. Grocer has newly opened its second outlet, catering to the convenience of the neighbourhood. Flashing its name in freshly green, the exterior poses of an unseen western store look, not to mention the sound of its name.
Inspired by New York City's interior spaces, the Manhattan style is adapted, where its name is derived from the signboards seen in NYC. Thus, the grocer's brand identity, its green colour selection as well as its positioning as a street to fresh food, are perfectly defined altogether.
For the record, the commerce first started out as an online grocery known as HappyFresh that freshly handpicks groceries, and delivers to one's doorstep. Since then, it has been making a difference for the ever-busy community. Presently, with their stores on ground, shoppers can either choose to shop physically or online.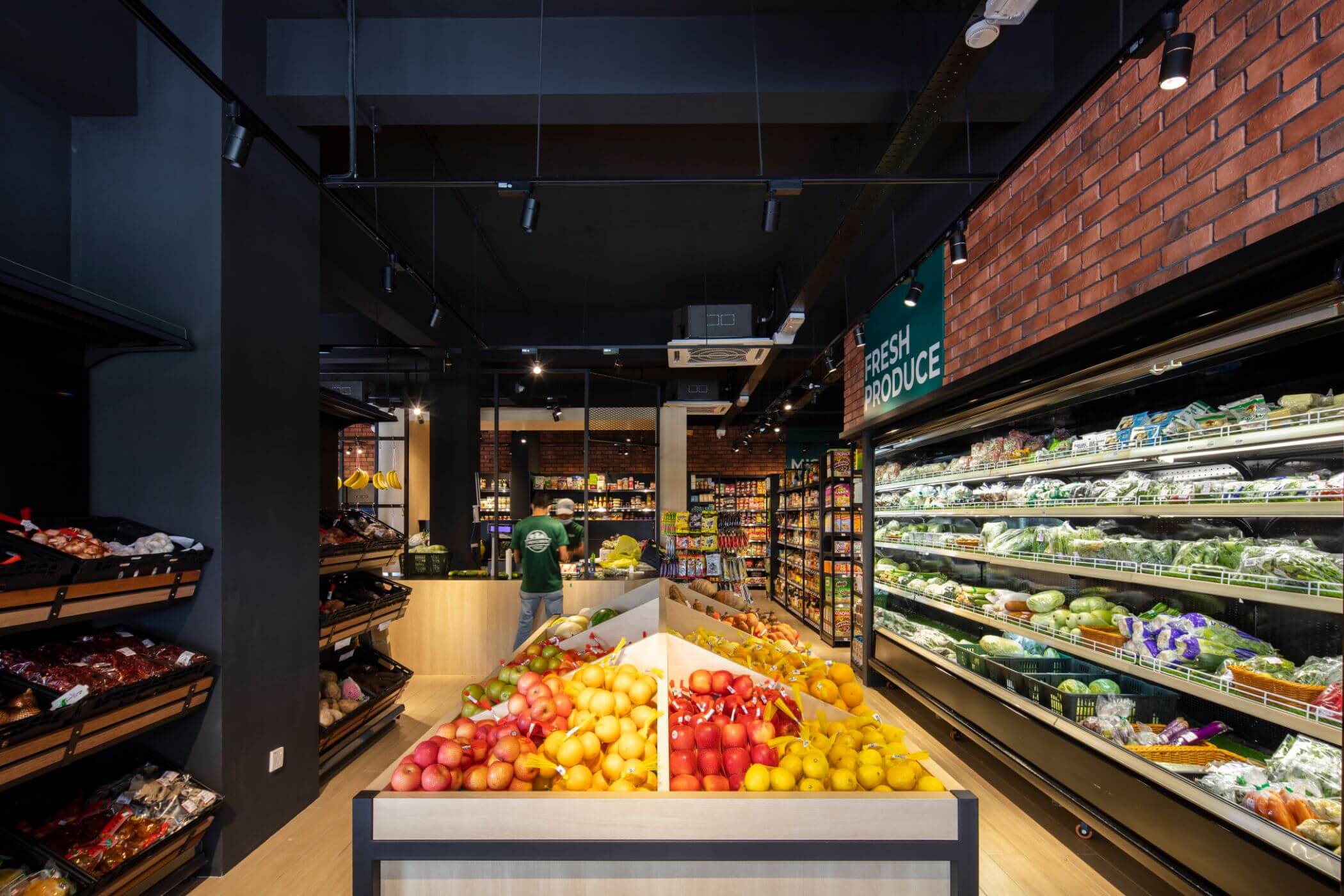 Fresh Produce Section
Decking in with light wood tones, the black-tone wall and ceiling give a handsome contrast to the ambience. Like any New Yorker's industrial lofts, the red-brick texture is a must-have to achieve that trendy and warm look, as it is positioned on the upper section of the walls.
Furnishing the space with added elements from the dark tone in-built racks, wooden crates to store fruits, raw vegetables and dry condiments, along with tall cut-out stands that blend with metal mesh and steel brackets; each section is well-planned out for better circulation and labelled to make shopping easy for patrons.
Essentially, the space comprises of the market hall, fresh produce, frozen food, dairy, the non-halal, and not forgetting, the miscellaneous, where all are spoilt for choices on the sweets, chocolates, snacks and canned drinks found on the shelves.
Not the average rectangular food weighing station found in any grocers, it is outlined in an irregular wooden base to give a seamless and neat shape, while maximising the space within. The thin metal mesh structure boxed the station strategically in place for shoppers to easily spot and weigh their fresh ingredients.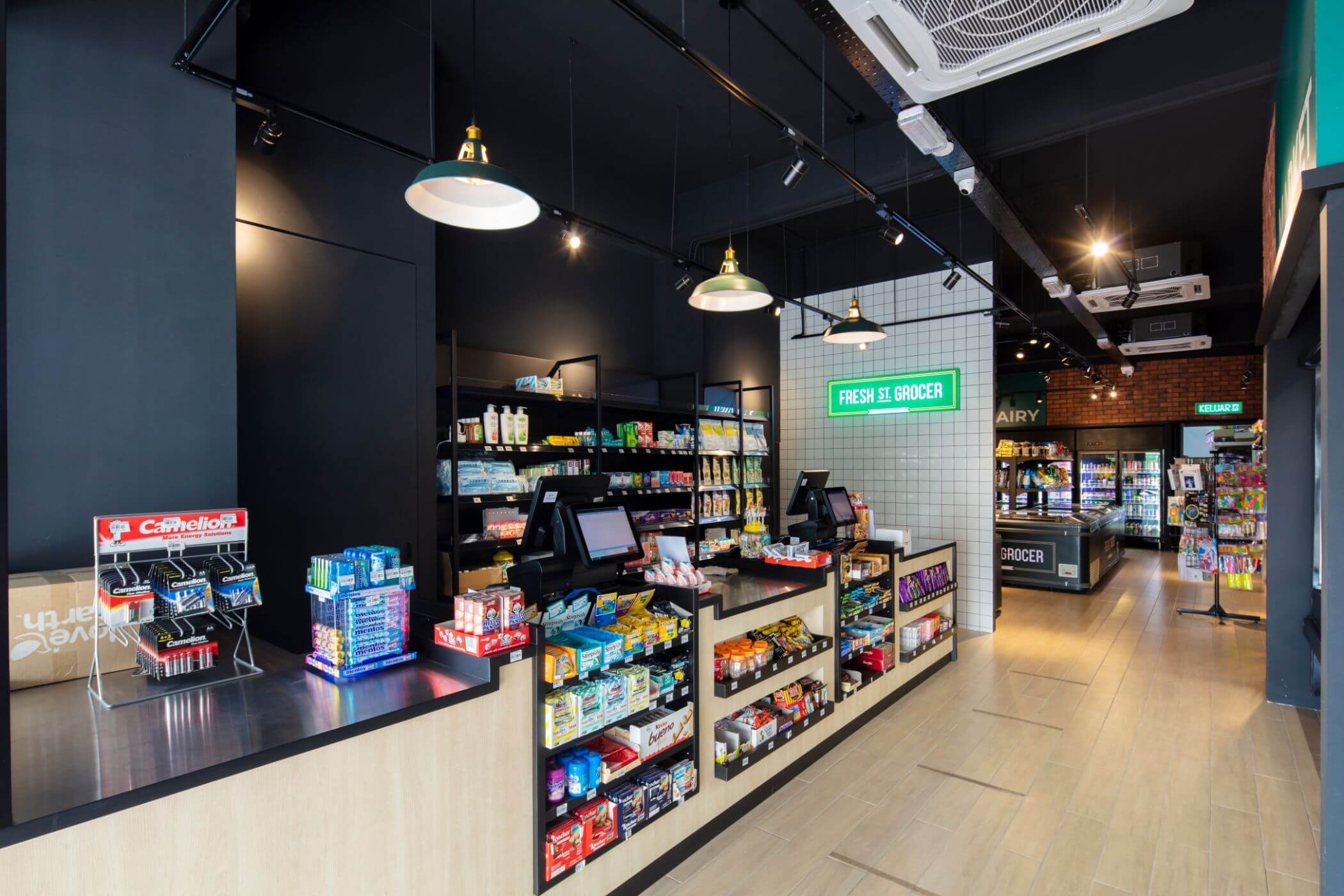 The Cashier Station
Once shoppers are done with their shopping lists for the day, the cashiers await them behind the partition wall donned in white subway tiles, where a custom-made green signboard plate greets shoppers alike with hellos and goodbyes as they head in and off.
The in-built cashier desks certainly have not sway away from the initial colour scheme. However, the scheme complements with the simple green vintage, industrial light fixtures, giving the store its very own, Manhattan's street fresh grocer outlook.